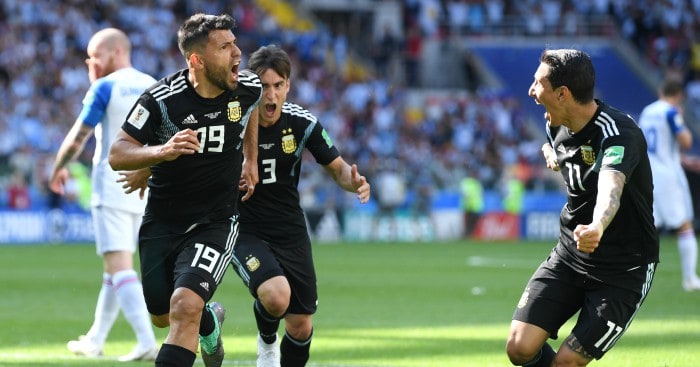 Sergio Aguero will be one of the main victims of a failed Argentina World Cup mutiny.
Argentina face early elimination from the tournament after a draw with Iceland and defeat to Croatia in their first two games.
They need to beat Nigeria to qualify from Group D, and Aguero will reportedly lose his place in the starting line-up for the match.
According to the Daily Mirror, 'several players approached Argentine FA president Claudio Tapia' in an effort to get manager Jorge Sampaoli removed before the Nigeria game, or at least to demand a say in the team selection.
But Tapia offered his backing to Sampaoli instead, meaning the 'dressing room mutiny' failed.
Aguero 'looks likely to pay the price for his role in the row' by being benched against Nigeria despite scoring Argentina's only goal of the tournament thus far.
Willy Caballero will also lose his place, much to the delight of Jose Mourinho.
Franco Armani will win his first ever international cap as his replacement, while Angel di Maria and Ever Banega are also reported to be starting instead of Marcos Acuna and Enzo Perez.
Why not let your friends enjoy us too. Please share, follow and like us: