EDIT: Instagram @mileycyrus
Miley Cyrus Is Nude and Lewd
Miley Cyrus Is Nude and Lewd She's at it again.
MORE >>
Miley Cyrus may have stopped smoking weed, but she's still all about those naked selfies in bed.
The "Malibu" singer revealed a little too much when she snapped her latest masterpiece, accidentally flashing her nipple while taking a topless photo of her snuggling with her dogs. She covered up the nip slip with a flower sticker when she shared the picture on Instagram.
In the shot, the 24-year-old is seen cuddling up next to her Shetland sheepdog, Emu, while pooches Dora and Mary take a nap nearby.
Last month, Cyrus shared a similiar photo — sans boob — in bed. Also naked in bed with her dogs, the former Disney Channel star wrote, "Why would I wanna get outta bed when I could cuddle MJ all day!"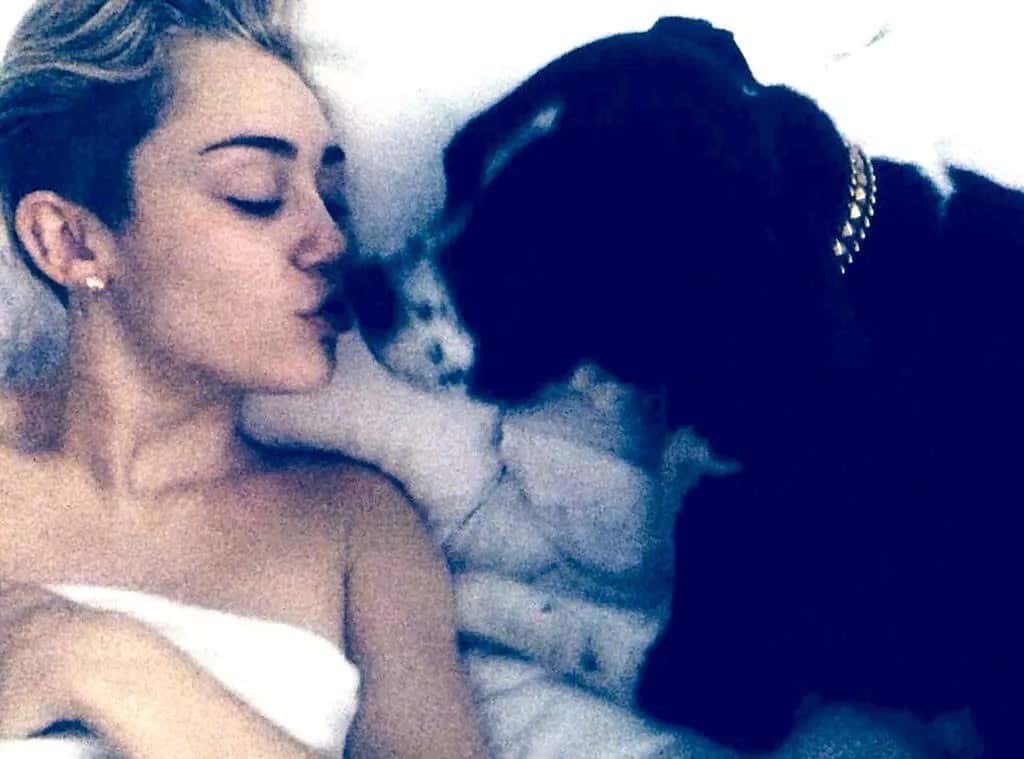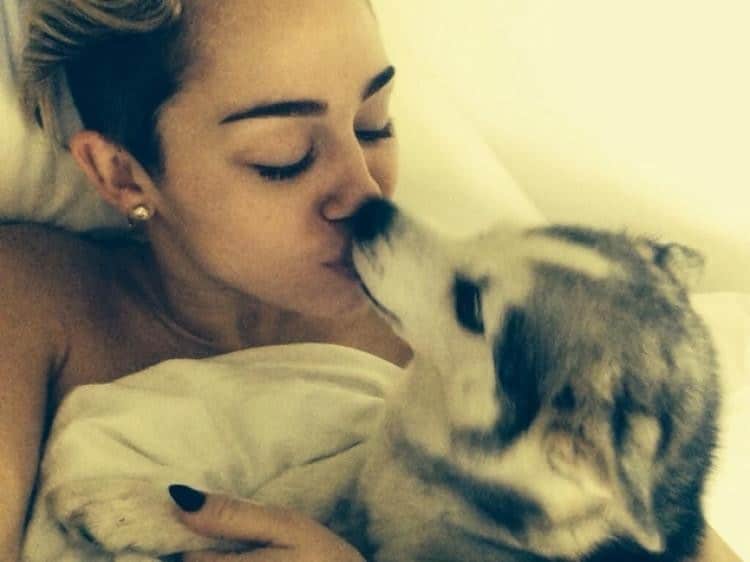 Why not let your friends enjoy us too. Please share, follow and like us: